Good from Afar, but Far from Good: A Take on Employee Branding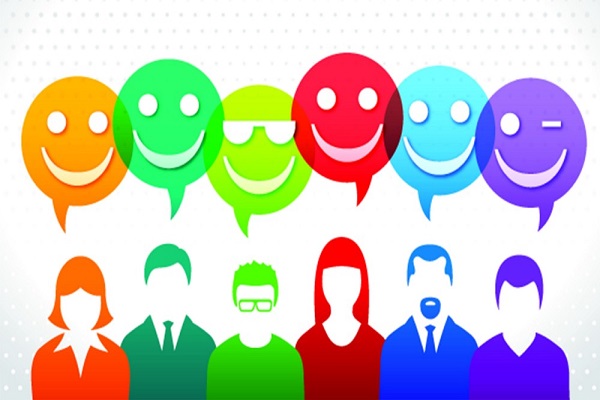 ---
Strong employee brands are developed through a "people marketing" strategy.
---
From the standpoint of an employee, every company has two folds to its brand: one made by the employer, which the company intentionally creates to retain talent, attract job seekers, and be viewed as a great place to work, and the other created by the employees who experience the organisation in a different way than customers. Together, both these sides appeal to potential candidates as employer branding and employee branding.
When seen from the perspective of an organisation, the two types of branding look and function very differently. However, they're both equally crucial for the company's success.
Platforms such as Glassdoor and Indeed create a simulation of the actual organisation scenario, providing a potential employee with opinions and reviews of past and present employees. No one would want to join an organisation with poor reviews or ratings on employee experience, the same way that no one would want to visit a restaurant with poor ratings on customer experience. These platforms have come to light recently and have become crucial in creating an employer's brand. In other words, employee branding has a significant effect on employer branding no matter how much the organisation wants to focus on only building themselves as a potential employer from an outsider's perspective. No business can afford to leave either type of branding to chance, wasting their resources.
Employee Branding – The Key to Your Brand Image
"To win in the marketplace, you must first win in the workplace," said Douglas Conant, former CEO of the Campbell Soup Company.
While employer branding relates to how people view a firm, employee branding refers to how an existing or prospective employee perceives the brand as a place to work.
While developing an employer brand (or at the very least a brand identification) may be straightforward, creating an employee brand is more complicated. Instead of focusing on the outer brand identity, style, and character, the employee brand is concerned with work experience.
Employees serve as brand ambassadors of an organisation, and getting them on board with the brand values is a critical component of developing your overall brand image. They will talk about your company whether you want them to or not, giving signals to others that portray your company favourably or otherwise.
Creating an Employee Branding Strategy
Creating an employee brand is not a quick fix. Organisations may expect magnanimous change with little effort, but an additional leave policy or a birthday gift will not significantly improve the employee brand. These activities may be fruitful for a short period; however, significant effort is required to build a more solid and long-lasting employee brand.
Developing Employees through Career Mapping
"My organisation provides me opportunities to delve into a variety of fields, not just in my vertical but across other horizontals."
"My organisation not only tells me what I need to do to succeed in my current role but also helps me build a plan for potential future roles I can get into."
Internal hiring is a proven and effective strategy for retaining and engaging top employees within an organisation. For employees, mapping new career paths that may not have been available in the past owing to regional constraints can be immensely motivational, engaging and fulfilling. Internal talent is no longer constrained by location in pursuing their career aspirations, thanks to the increasing number of positions and jobs becoming geographically agnostic and the deployment of various remote and hybrid work models. Organisations can also achieve greater employee retention and ensure critical roles and key talent are mapped for successful outcomes by establishing programs like accelerated career plans and job rotation frameworks.
Aligning Employees' Identity with the Brand's Identity
"My company's culture and values resonate with my own, so I enjoy working here."
The VP of Human Relations at Shopify, Brittany Forsyth, states that an organisation should "determine what behaviours and beliefs you value as a company, and have everyone live by them. These behaviours and beliefs should be so crucial to the core of the company that you don't even think of it as culture."
Collecting information from across employees to create a focus group with similar attributes goes a long way in constructing an employee persona. These attributes can be of a qualitative or quantitative nature.
Once organisations have the data, the brand's core values can be built through employee behaviour, experiences and characteristics. In many ways, the so-called semi-skilled labourers have more refined and noticeable skills than white-collar staffers. The physical, verifiable evidence of one's talent and experience is something that organisations can build on. Reanalysing engagement differently for this category of workers can reap enormous benefits for organisations in establishing their global identity as progressive, sustainable businesses.
To build a brand identity, stakeholders and decision-makers need to effectively communicate the mission, the organisational values, and what the business is all about. The message should be clear and direct, emphasising the company's mission, vision and brand image that they desire to build. Employees should feel motivated to work and align their own goals with the organisation's larger goal.
It is also essential to improve clarity on the roles employees have been assigned and to set expectations through robust internal communication and initiatives. The goal is not only to instil values in employees but also to create the right mindset about the company.
Expectation Setting
"I am satisfied with my current organisation and don't wish to leave, as it meets my most important needs."
"My organisation is a wonderful place to work."
According to Julie Bevacqua, the CRO of Rise People, "In order to build a rewarding employee experience in one's organisation, one needs to understand what matters most to the people."
When one joins an organisation, they have certain expectations in mind. A common reason for an employee to leave is the incompatibility of expectations with the reality they face in the organisation. Just as the organisation expects an employee to perform in accordance with the expectations communicated to them through the job description, the organisation should also make an effort to satisfy some of the employee's expectations, specifically those related to career growth and opportunities. If an employee's expectations are drastically different from what the organisation can deliver, the person may not have been a good fit from the start, as the employee would not stay in the organisation for long due to unmet expectations, regardless of the role.
Employee Feedback as a Growth Opportunity
"I feel my organisation cares about my problems and concerns as they are taken seriously and appropriately acted upon."
Tom Peters, the author of the book In Search of Excellence, states, "Excellent firms don't believe in excellence – they only believe in constant improvement and constant change."
When employees share their thoughts in one way or another, the organisation has an incredible opportunity to listen in, respond to, and take action in ways that help the organisation grow. Employer brand monitoring is essential for employee retention and the development of high-potential employees; it also enables the organisation to monitor the processes laid in place and identify areas for improvement.
People Marketing Strategy: The Ultimate Solution to the Branding Dilemma
Strong employee brands are developed through a "people marketing" strategy that involves bringing marketing ideas to HR for companies to get to know their employees as well as consumers, resulting in exceptional employee experiences that boost business performance.
Steps to Drive the Right Branding Initiatives
• Redefine career paths and unveil future growth opportunities to build employee engagement and motivation.
• Promote a culture wherein employees believe they have a stake in sharing and promoting the brand image, reinforcing their own values in the process.
• Design initiatives to identify and satisfy employee expectations to retain good talent and build a strong connection with them.
• Implement programs to enhance employee retention and happiness and build a culture that values honest feedback, openness, and transparent dialogue.
• Cross-align marketing ideas with human resources to develop a people marketing strategy that can positively impact potential candidates.
Engaged and motivated employees are much more inclined to become brand ambassadors than those disinterested in the company's success. If employees are not provided with the right direction and knowledge, branding initiatives can backfire, leading to the deterioration of brand image and the loss of the best talent available. Not only will the organisation face hardships internally, but it will also lose on the consumers' front. Hence, it is imperative for organisations to simultaneously promote employee and employer branding to thrive in 2021 and beyond.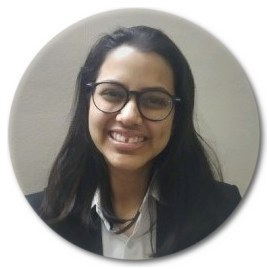 ---
Avni Yadav, XIMB Student
---
---
Ankit Sahu, XIMB Student
---